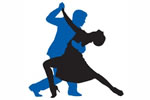 Christmas is just around the corner. This year you swear it will be different. You won't gain the usual 10 lbs! You definitely don't want the hangovers! You absolutely don't want that bloated toxic feeling! It's a little bit tricky. At the same time you want to cut loose and have a great time. Family and friends will be over. The tins of biscuits and boxes of chocolates will arrive by the truck load. There will be endless events to go to!
Well don't worry. You can still have that great time but avoid all the excesses. It is easier than you think. It's all about making clever choices and having some great strategies in your mind. Let me help you head into this Christmas with some new thoughts and ideas!


Winning Strategies!
• It all begins with shopping. Make a special effort to buy mostly healthy foods. Don't bring home a lot of junk food and expect to have that amazing self control to be able to say 'no' to it. Remember you are sure to get enough biscuits, chocolates and drinks as gifts anyway, so cut down on buying these yourself.
• Think about balance, if you have a bad day then try to make the following day a 'perfect' day. If you have bad morning then try to have a 'perfect' afternoon!
• Weigh yourself going into Christmas. There is no point in sticking your head in the sand and getting a big shock just before the New Year. You will need a reference point to judge how well you are doing. Check your weight every 3 to 4 days throughout this time because any serious jump in weight will be the best wake up call you can get.
Think Differently This Year!
Take a step back and learn to recognise and acknowledge true hunger and appetite. Eat only with good reason. Ask yourself if all that cake, pudding and mince pies are really necessary for enjoyment. Try to identify non food and non drink aspects of Christmas that can really bring you enjoyment such as the opportunity to phone old friends, listen to music, the opportunity to read more and even more time for exercise and building up your health! Don't feel you have to go to every event. Learn to politely say 'no' and take a little bit of time for yourself.
Better Food Habits!
• Having breakfast becomes even more important at Christmas time because if you skip it you are most likely to crave the chocolates, crisps and mince pies that are all too readily available.
• Put a special emphasis on fruit at this time of year, It is a handy pleasant snack and the secret is to have plenty of it readily available around the house!
• Sugar free jelly is amazing for helping you reduce cravings, so at the start of the week make up several bowls of it so that it is ready to satisfy those sweet cravings!
• Drinking water between meals helps minimise over-eating and avoids confusing thirst sensations for hunger which can happen easily. Remember you should drink at least 1L for every 100lbs you weigh!
• Avoid drinking water at meals as it dilutes digestive processes which are already heavily burdened at this time of year.